Induction Hardened Rod
Induction Hardened Rod Supplier
An induction hardened rod, also known as an induction hardened shaft or bar, is a type of cylindrical component that undergoes a specialized heat treatment process called induction hardening.
This process is used to improve the surface hardness and wear resistance of the rod while maintaining a relatively tough and ductile core.
Induction hardening is commonly applied to steel or alloy steel rods used in various industrial applications.
Induction Hardening Process
Induction hardening is a heat treatment process that selectively hardens the surface of a metal component, such as a rod or shaft.
The process involves using high-frequency alternating current (AC) to generate intense electromagnetic fields in a coil placed around the rod.
The alternating current induces electrical currents in the surface layer of the rod, which heats the surface quickly and uniformly.
Once the desired temperature is reached, the rod is quenched (rapidly cooled) to achieve the desired hardness.
Purpose and Benefits
Surface Hardness: The primary purpose of induction hardening is to increase the surface hardness of the rod. This enhances wear resistance and prolongs the lifespan of the component, especially in applications involving friction, sliding, and abrasive wear.
Core Toughness: Unlike some other hardening processes, induction hardening maintains a tougher and more ductile core. This helps prevent brittleness and potential failure.
Dimensional Stability: Induction hardening minimizes distortion and maintains dimensional stability, which is important for components that require precise fits and tolerances.
Time and Energy Efficiency: Induction hardening is a relatively quick process compared to conventional methods like through-hardening. It also minimizes the risk of warping.
Cities We Deliver To
Raipur, Bakrol, Changodar, Jaipur, Indore, Rourkela, Manesar, Delhi, Kolkata, Surat, Kanpur, Lucknow, Thane, Visakhapatnam, Patna, Vadodara, Ghaziabad, Ludhiana, Ranchi, Faridabad, Meerut, Rajkot, Varanasi, Howrah, Gwalior, Jabalpur, Kota, Chandigarh, Guwahati, Aligarh, Gurgaon, Noida, Jamshedpur, Dehradun, Rourkela, Jhansi, Gaya, Gangtok, Kolkatta
Specification of Induction Hardened Rod :
| | |
| --- | --- |
| Minimum Order Quantity | 10 Meter |
| Material | MS |
| Size/Diameter | 4 Inch |
| Finish | Polished |
| Single Piece Length | 18 Meter, 6 Meter, 3 Meter |
| Usage/Application | Construction |
| Surface Finishing | Chrome Finished |
| Surface Treatment | Galvanised |
| Country of Origin | India |
Applications of Induction Hardened Rod
Induction hardened rods are commonly used in applications where a combination of surface hardness and core toughness is required. This includes applications such as hydraulic and pneumatic cylinders, linear motion systems, industrial machinery, automotive components, and more.
The components that undergo induction hardening are often subjected to heavy loads, repetitive motion, and abrasive environments.
Agriculture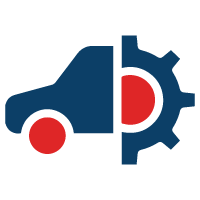 Automobile
Blow Moulding
Chemical
Construction
Converting & Packing
Defence
Hydraulic / lift, Press, Cylinders
Injection Moulding
Marine
Oil & Gas
Pharmaceuticals
Printing Rotogravure
Stone Processing
Textile Pneumatics