Hard Chrome Plated Rod
Hard Chrome Plated Rod Supplier
Hard chrome plated rods, also known as hard chrome plated bars or chrome plated shafts, are metal components used in various industrial applications.
They are typically made of steel or other metals and undergo a specialized plating process to add a layer of hard chrome onto their surfaces.
This process is known as hard chrome plating or industrial hard chrome plating.
Key Information of Hard Chrome Plated Rods
Purpose: The primary purpose of hard chrome plating is to provide enhanced surface properties to the rods, including increased hardness, corrosion resistance, wear resistance, and reduced friction.
Process: The hard chrome plating process involves several steps. The rod is first thoroughly cleaned and then submerged in an electrolytic bath containing chromium ions. An electric current is passed through the bath, causing the chromium ions to deposit onto the surface of the rod. This forms a thin layer of hard chromium, which is highly durable and wear-resistant.
Properties: The hard chrome layer is known for its exceptional hardness and low coefficient of friction. It provides protection against abrasion, corrosion, and wear, making it suitable for applications where components are subjected to harsh environments and heavy loads.
Advantages:
Enhanced hardness: The hard chrome layer increases the surface hardness of the rod, extending its lifespan.
Corrosion resistance: The chrome layer acts as a protective barrier against corrosive elements.
Wear resistance: The hard surface resists wear and reduces the need for frequent replacements.
Low friction: The low coefficient of friction reduces energy consumption and heat generation.
Cities We Deliver To
Raipur, Bakrol, Changodar, Jaipur, Indore, Rourkela, Manesar, Delhi, Kolkata, Surat, Kanpur, Lucknow, Thane, Visakhapatnam, Patna, Vadodara, Ghaziabad, Ludhiana, Ranchi, Faridabad, Meerut, Rajkot, Varanasi, Howrah, Gwalior, Jabalpur, Kota, Chandigarh, Guwahati, Aligarh, Gurgaon, Noida, Jamshedpur, Dehradun, Rourkela, Jhansi, Gaya, Gangtok, Kolkatta
Specification of Hard Chrome Plated Rod
| | |
| --- | --- |
| Minimum Order Quantity | 100 Kilogram |
| Material | CK45/EN8 |
| Size/Diameter | comes mm |
| Usage | Manufacturing, hydraulic cylinder manufacturing |
| Single Piece Length | 3 meter, 6 meter |
| Brand | Kamal Shaft |
| Packaging Type | 3 Layers |
| Concentricity | 0.003 mm |
| Dimension | 6mm to 500mm |
Applications of Hard Chrome Plated Rod
Hard chrome plated rods are used in various industries and applications, including hydraulic and pneumatic cylinders, industrial machinery, printing and packaging machinery, automotive components, aerospace equipment, and more. These rods are often used in situations where sliding, bearing, or rotating functions are involved.
Agriculture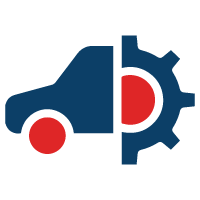 Automobile
Blow Moulding
Chemical
Construction
Converting & Packing
Defence
Hydraulic / lift, Press, Cylinders
Injection Moulding
Marine
Oil & Gas
Pharmaceuticals
Printing Rotogravure
Stone Processing
Textile Pneumatics