Hard Chrome Plated Round Rod
Hard Chrome Plated Round Rod Supplier
High-quality hard chrome round rods are what Kamal Shaft Pvt. Ltd. provides to effectively meet the various needs of consumers.
We use the most up-to-date tools and technologies, as well as an ultramodern infrastructure, to ensure that only the finest quality hard chrome plated round rods are supplied and are well suitable for their intended usage.
Key Points About Hard Chrome Plated Round Rod
The chrome-plated rods that we deal in are smoother, stronger, brighter, and more long-lasting than other types.
These rods have far better coating, which makes them far more corrosion- and wear-resistant.
Cities We Deliver To
Raipur, Bakrol, Changodar, Jaipur, Indore, Rourkela, Manesar, Delhi, Kolkata, Surat, Kanpur, Lucknow, Thane, Visakhapatnam, Patna, Vadodara, Ghaziabad, Ludhiana, Ranchi, Faridabad, Meerut, Rajkot, Varanasi, Howrah, Gwalior, Jabalpur, Kota, Chandigarh, Guwahati, Aligarh, Gurgaon, Noida, Jamshedpur, Dehradun, Rourkela, Jhansi, Gaya, Gangtok, Kolkatta
Specification of Hard Chrome Plated Round Rod
| | |
| --- | --- |
| Minimum Order Quantity | 10 Kilogram |
| Material | ck45 /En9 |
| Usage | Manufacturing |
| Single Piece Length | 6 meter, 3 meter |
| Usage/Application | Manufacturing |
| Size/Diameter | 3 inch, 2 inch |
| Brand | Kamal Shaft |
| Category | Machine Manufacturing |
| Grade | Ck45/EN8 |
Applications of Hard Chrome Plated Round Rod
These chrome-plated rods are used in a variety of industries, but hydraulics and other outdoor applications where the climate is corrosive are where they are most frequently used.
Agriculture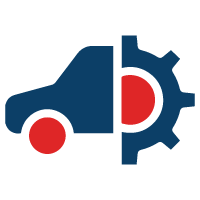 Automobile
Blow Moulding
Chemical
Construction
Converting & Packing
Defence
Hydraulic / lift, Press, Cylinders
Injection Moulding
Marine
Oil & Gas
Pharmaceuticals
Printing Rotogravure
Stone Processing
Textile Pneumatics